Too many people develop a physical issue and worry that it will impact their long-term life choices or even change who they are.
And that's a scary feeling.
But you deserve to thrive.
That's something we believe in so strongly that we changed our name in 2016 — after more than a decade in business — from Optimal Solutions Physical Therapy to Thrive Physical Therapy and Wellness.
We wanted our clients to know from the moment they learned our name to know we're here to…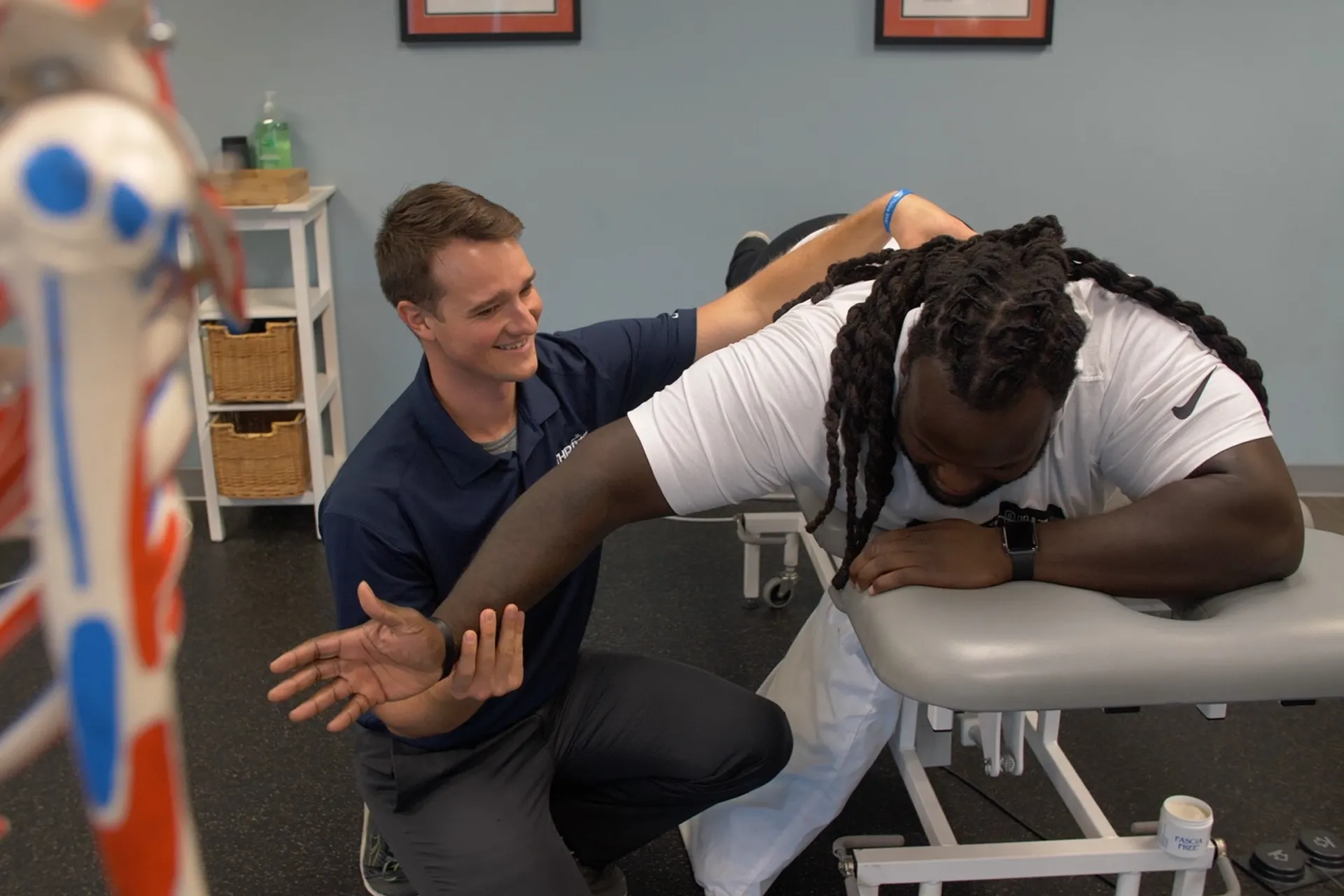 Partner with you to set goals for healing and recovery
Help you overcome what's limiting you physically
Create a plan for a lifestyle of wellness
Actively support you and encourage you to stick with that plan
We believe you should be able to come out the other side of your treatment, able to keep doing what you have to do every day.
But more importantly, we believe you should be able to do what brings you joy — for many, many years to come.
Here's what else we believe…
We see every Thrive PT and Wellness client as a whole person and work from day one to understand not only what hurts but also why — so we can dig deeper together to help you heal.
We create a complete program that takes all your needs into account and offers you a path to support your healing and guide you to the thriving life you deserve.
Tailor made > one-size-fits-all
Every body is different, so we'd never apply the same treatment plan to every client!
From our in-clinic care to our signature online fitness program, Fit to Thrive, we understand how important it is to have a unique plan you can excel in — and stick to!
That's why fitting care to our patients' needs is our trademark.
Our cofounder Clarke started at one of the largest outpatient PT companies in the nation. It was a great place to start, but he knew right away he wanted to create something different.
When he and Tara opened our clinic in 2005, they wanted to create a more intimate environment that provides holistic, individualized care tailored to each client's needs.
Being active and enjoying movement is an essential part of living a happy, healthy life.
Many clients come to us to recover from surgery, injury, or chronic pain — and stick around to pursue their bigger wellness goals.
We'd love to support you as you strive to thrive.
Together > alone: Meet our team!
Our team is a big part of what makes Thrive PT special.
Some of our team members specialize in treatment for certain conditions or types of pain, but all are qualified to help you recover and prepare your body to thrive again.
But every one of our therapists commits to our values of compassion, commitment, and excellence to provide the best possible care for each of our clients.
Our goal: put the CARE back in healthcare, one client at a time.
(By the way, we're always looking for talented team members to join us as we grow. Check out our open positions and apply if you think you'd thrive here!)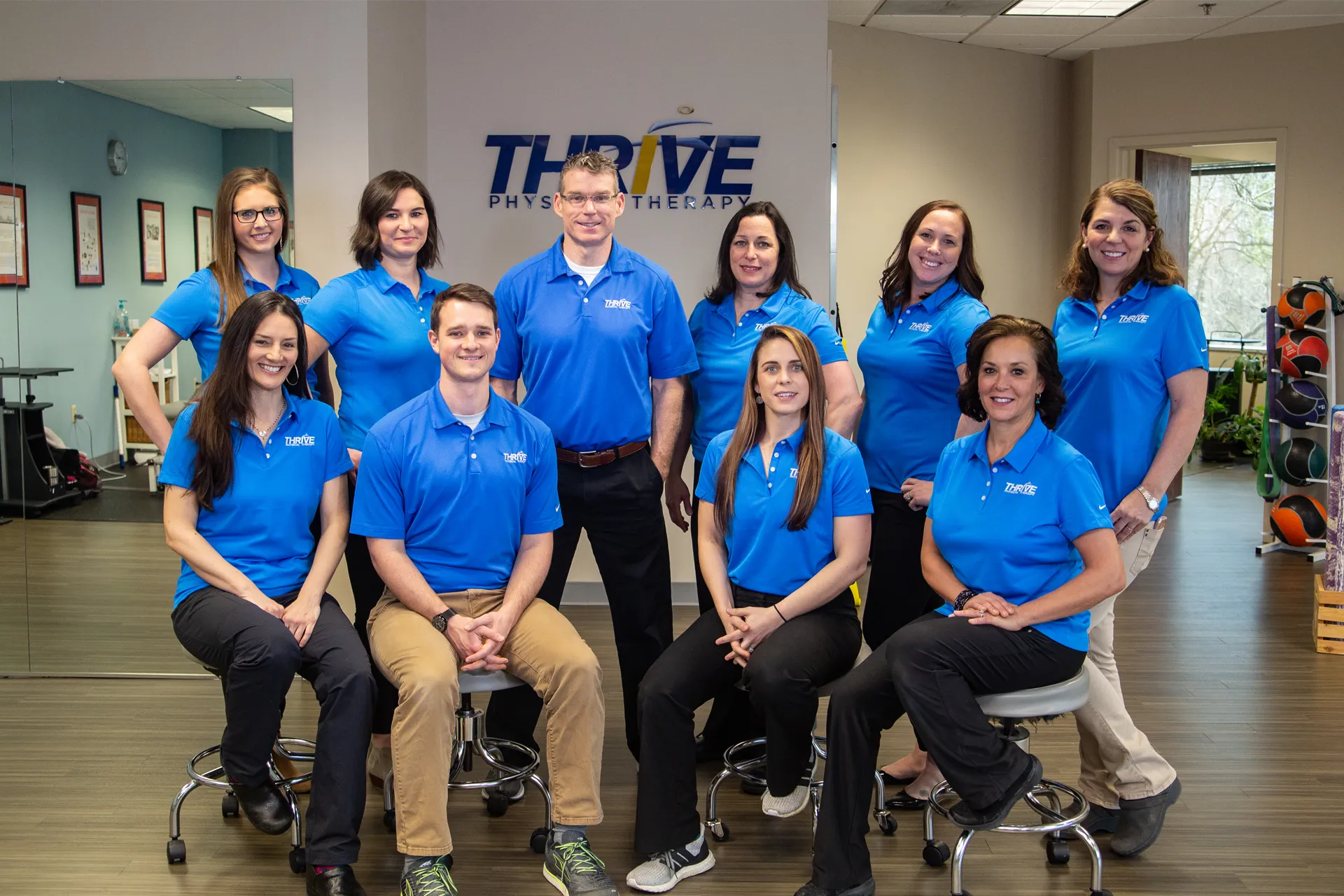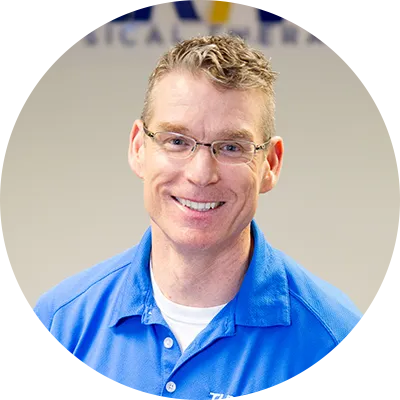 PT, MPT, COMT, ATC, CSCS, FMSC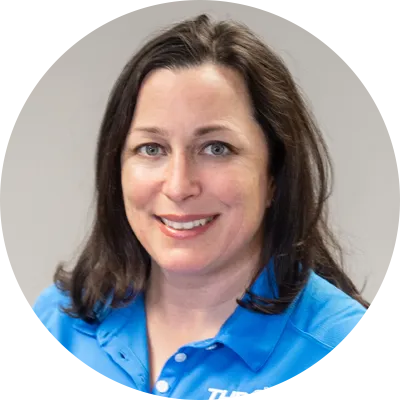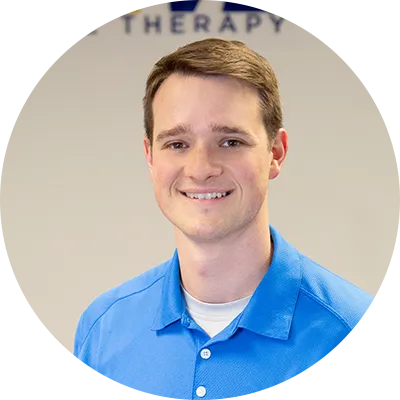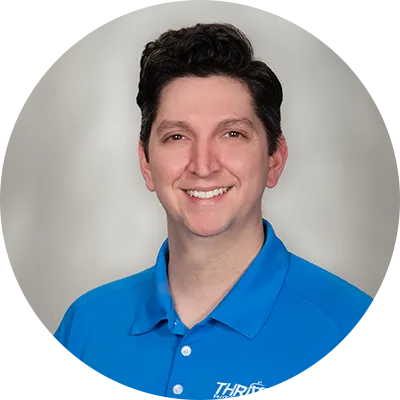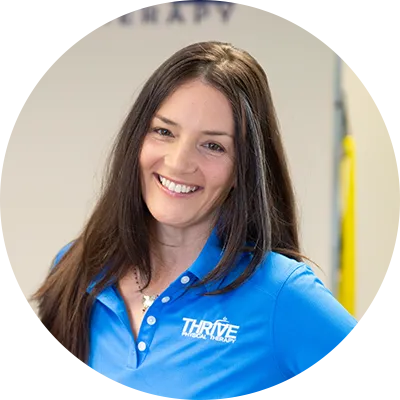 Elizabeth "Libbie" Karalow